We will Unleash the Power of Razer Blade 15 2018 H2 through this Review article.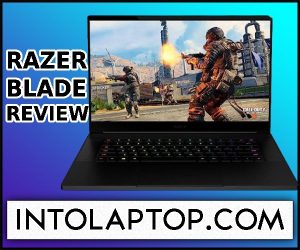 So kindly ensure you read this article and get better visibility on whether buying Razer Blade Laptop will suit your needs or not.
Also Read: Best Razer Gaming Laptops
Razer Blade 15 2018 H2 Review
Razer Blade is the ultimate gaming and creative powerhouse that has made waves in the tech industry.
As a proud owner of this beast, I can attest to its ability to deliver top-notch performance for gamers and creators alike.
From its sleek design to its premium features, the Razer Blade 15 2018 H2 is a testament to modern-day innovations in technology that cater to the needs of different users.
This comprehensive review aims to delve into the inner workings of the Razer Blade 15 2018 H2, highlighting its strengths and weaknesses in terms of performance, design, and usability.
For passionate gamers, this device offers an immersive experience with its high frame rates, excellent cooling system, and stunning display, making it an ideal companion for gaming enthusiasts.
Creatives, on the other hand, will appreciate its smooth and vibrant display that delivers incredible graphics and visuals, improving their productivity and workflow.
So buckle up and join me in exploring the incredible features of the Razer Blade 15 2018 H2.
Also Read: ASUS 2-in-1 Q535 Review
1.

 Design and Build Quality
The Razer Blade 15 2018 H2 is renowned for its sleek design and premium build quality.
With its thin and compact form factor, along with a durable CNC aluminum body, this gaming laptop strikes a perfect balance between portability and durability.
Also Read: Best Apple MacBook Laptops
– Sleek and Compact Design
Measuring a mere 0.66″ in thickness and with dimensions of 9.25″ x 13.98″, the Razer Blade 15 2018 H2 boasts an impressively slim and compact profile.
This sleek design not only enhances its aesthetic appeal but also makes it highly portable.
Whether you're carrying it in a backpack or using it on the go, its slim form factor ensures convenience without compromising performance.
Also Read: Best Gaming Laptops under $2500
– Durable CNC Aluminum Body
The Razer Blade 15 2018 H2's build quality is a testament to its durability.
Crafted from CNC aluminum, the laptop exudes a premium feel and offers excellent structural integrity.
The aluminum body not only provides protection against everyday wear and tear but also enhances the overall sturdiness of the device.
The CNC (Computer Numerical Control) manufacturing process ensures precise construction, resulting in a laptop that feels solid and well-built.
It inspires confidence, knowing that the Razer Blade 15 2018 H2 can withstand the rigors of daily use without compromising its performance or longevity.
– Attention to Detail
Razer's meticulous attention to detail is evident in the design and construction of the Blade 15 2018 H2.
The laptop's edges are smooth and chamfered, adding to its sleek appearance.
The display hinges are robust and well-engineered, allowing for smooth and stable operation.
Furthermore, the keyboard and trackpad exhibit satisfying tactile feedback, contributing to an enjoyable typing and navigation experience.
– Overall Experience
The build quality of the Razer Blade 15 2018 H2 is impressive, combining sleekness, durability, and attention to detail.
Its thin and compact design makes it highly portable, perfect for gamers and professionals on the go.
The CNC aluminum body ensures robustness, providing peace of mind that the laptop can handle the demands of daily use.
Additionally, the attention to detail elevates the overall user experience, with smooth edges, sturdy hinges, and responsive input devices.
Razer's commitment to quality craftsmanship shines through in every aspect of the laptop's build.
BUY NOW ON AMAZON
2.

 Display Quality
The Razer Blade 15 2018 H2 display is a standout feature of this gaming laptop, offering an impressive 15.6-inch 144Hz Full HD edge-to-edge display with incredibly slim 4.9mm bezels.
With its color calibration capabilities, this display promises to deliver exceptional visuals and an immersive gaming experience.
Also Read: Best Gaming Laptops under $1500
– Visual Excellence
The 15.6-inch display of the Razer Blade 15 2018 H2 is a visual treat for gamers and multimedia enthusiasts alike.
The 144Hz refresh rate ensures smooth and fluid motion during gameplay, eliminating any visual stuttering or lag.
Whether you're exploring vast open worlds or engaging in fast-paced action, the display keeps up with the action flawlessly.
The Full HD resolution brings sharpness and clarity to every detail, making games and movies truly come to life.
The edge-to-edge design creates an immersive viewing experience, as it minimizes distractions and maximizes screen real estate.
The 4.9mm bezels contribute to the laptop's sleek and modern aesthetics.
– Color Calibration
One of the standout features of the Razer Blade 15 2018 H2 display is its color calibration.
The display is meticulously calibrated to ensure accurate and vibrant colors, providing a visual feast for the eyes.
Whether you're editing photos, creating digital art, or simply enjoying multimedia content, you can trust that the colors will be displayed as intended.
Color accuracy is especially beneficial for professionals who rely on precise color reproduction, such as graphic designers and video editors.
This feature allows them to work with confidence, knowing that the colors they see on the screen are faithful to their intended representation.
– Overall Experience
The Razer Blade 15 2018 H2 display offers an exceptional visual experience, combining high refresh rates, a crisp resolution, and accurate color reproduction.
It sets a new standard for gaming laptops, providing a captivating and immersive display that enhances the enjoyment of games and multimedia content.
While the Full HD resolution may not match the pixel density of higher-resolution displays, it strikes a good balance between performance and visual quality, allowing for smooth gaming without compromising on sharpness and clarity.
3.

 Graphics Performance
The Razer Blade 15 2018 H2 is known for its sleek design and powerful performance, and its graphic capabilities are no exception.
Equipped with an NVidia GeForce GTX 1070 Max-Q, this laptop delivers exceptional graphic performance that is VR-ready.
– Powerful Graphics
The NVidia GeForce GTX 1070 Max-Q is a high-performance graphics card specifically engineered for thin and lightweight gaming laptops like the Razer Blade 15 2018 H2.
Despite its slim profile, it doesn't compromise on power.
With its 16GB of dedicated RAM, this GPU offers excellent graphical rendering and allows for smooth gameplay even in demanding titles.
– Gaming Performance
The GTX 1070 Max-Q ensures that the Razer Blade 15 2018 H2 can handle the latest games with ease.
It provides ample power to render detailed environments, realistic textures, and lifelike effects.
Whether you're exploring vast open worlds or engaging in intense multiplayer battles, the graphics card delivers smooth frame rates and immersive visuals, enhancing the overall gaming experience.
BUY NOW ON AMAZON
4.

 VR-Ready
One of the highlights of the GTX 1070 Max-Q is its VR-ready capabilities.
Virtual reality gaming has gained immense popularity, and this graphics card is up to the task. It can handle the demanding graphics requirements of VR games, delivering stunning visuals and ensuring a seamless and immersive VR experience.
With the Razer Blade 15 2018 H2, you can step into the world of virtual reality without any compromise in performance.
Also Read: Best Gaming Laptops under 1000 Dollars
– Content Creation and Multimedia
Aside from gaming, the GTX 1070 Max-Q also excels in content creation and multimedia tasks.
Whether you're editing videos, rendering 3D models, or working with graphics-intensive software, this graphics card provides the necessary power to handle these tasks efficiently.
It significantly reduces rendering times and allows for smooth playback of high-resolution videos and animations.
5.

 Processing Power and Speed
The 8th Gen Intel Core i7-8750H processor is a powerhouse when it comes to performance.
With its 6 cores and 12 threads, it offers exceptional processing capabilities, allowing for smooth and responsive operation even during resource-intensive tasks.
Whether you're gaming, editing videos, or running demanding software, this processor ensures a seamless experience.
The base clock speed of 2.2GHz can be turbo-boosted up to 4.1GHz, providing a significant performance boost when you need it most.
This ensures fast load times, quick application launches, and swift execution of tasks, allowing you to stay ahead in the gaming world or breeze through productivity-oriented work.
The i7-8750H's 6 cores enable efficient multitasking, allowing you to handle multiple tasks simultaneously without sacrificing performance.
Whether you're gaming while streaming, running demanding applications, or working on complex projects, this processor can handle the workload with ease.
It ensures smooth transitions between applications and seamless multitasking without any noticeable lag or slowdown.
When it comes to gaming, the i7-8750H processor brings considerable benefits.
It provides ample processing power to handle the latest games, ensuring smooth gameplay and fast rendering of graphics.
Combined with a powerful GPU, such as the GTX 1070 Max-Q, this processor unleashes the full potential of the Razer Blade 15 2018 H2, delivering an immersive and responsive gaming experience.
BUY NOW ON AMAZON
6.

 Cooling System & Battery Life
The Razer Blade 15 2018 H2 is not only known for its powerful hardware and sleek design but also for its innovative cooling system.
Razer has incorporated an advanced vapor chamber cooling system into this gaming laptop, ensuring optimal thermal management and performance even during demanding gaming sessions.
One of the standout features of the cooling system is the implementation of a vapor chamber.
This innovative technology allows for more efficient heat dissipation compared to traditional heat pipe solutions.
The vapor chamber spreads heat evenly across a larger surface area, maximizing heat transfer and reducing hotspots.
This ensures that critical components, such as the CPU and GPU, stay within safe operating temperatures, minimizing the risk of thermal throttling and maintaining peak performance.
The vapor chamber in the Razer Blade 15 2018 H2 works in conjunction with strategically placed heat pipes to effectively draw heat away from the internal components.
These heat pipes act as conduits, channeling heat toward the cooling fans and exhaust vents.
The combination of the vapor chamber and heat pipes creates a highly effective cooling solution that keeps the laptop running cool and stable, even under heavy workloads.
Another notable feature of the cooling system is the gaming mode power boost. Razer has designed the cooling system to adapt to the demands of intense gaming sessions.
When gaming mode is enabled, the cooling fans ramp up their speed, increasing airflow and enhancing heat dissipation.
This extra cooling power ensures that the hardware can operate at its full potential, delivering consistent performance without thermal limitations.
The cooling system's effectiveness is not limited to gaming mode alone.
It also provides efficient cooling during everyday tasks and multimedia consumption, keeping the laptop cool and quiet.
Whether you're browsing the web, watching videos, or working on productivity tasks, the cooling system works diligently to maintain an optimal operating temperature, providing a smooth and enjoyable user experience.
Razer's attention to detail extends to the design of the cooling system.
The placement of the cooling fans and exhaust vents is carefully thought out to maximize airflow and minimize heat buildup.
The fans are designed to be whisper-quiet even at high speeds, ensuring that your gaming experience remains immersive without the distraction of excessive fan noise.
The cooling system in the Razer Blade plays a crucial role in ensuring the longevity and reliability of the laptop.
By effectively managing heat, it helps to prevent thermal damage to internal components, extending their lifespan and overall system durability.
This is particularly important in high-performance gaming laptops like the Razer Blade 15, where heat management is essential for consistent and reliable performance.
Moving on to battery life, generally, the battery lasts around 12 hours for light-to-moderate usage.
However, if you're gaming or doing something resource-intensive, the battery life can drop to 1-2 hours. This is expected considering the laptop's powerful components and slim design.
7.

 Advance Control System
The Razer Blade 15 2018 H2 is not just a powerful gaming laptop but also offers an advanced control system that allows users to take full control of their devices.
With the inclusion of the Razer Synapse 3, users can customize lighting effects and improve performance according to their preferences.
Razer Synapse 3 is a software suite that provides a centralized control panel for customizing various aspects of the laptop.
It allows users to personalize the lighting effects on the keyboard, creating a unique visual experience that matches their gaming setup or personal style.
With Razer Chroma, users can choose from a wide range of colors and effects, or even sync the lighting with compatible peripherals for a cohesive gaming aesthetic.
Beyond just lighting customization, Razer Synapse 3 offers a range of performance-enhancing features.
Users can optimize power settings, monitor system performance, and adjust fan speeds to strike the right balance between performance and noise levels.
This level of control ensures that the Razer Blade can adapt to different usage scenarios, whether it be gaming, content creation, or general productivity.
The software also provides advanced macro capabilities, allowing users to create and assign macros to specific keys on the keyboard.
Macros can be a series of commands or keystrokes, simplifying complex actions and providing shortcuts for repetitive tasks.
This functionality can be particularly useful in gaming, where executing precise actions quickly can make a significant difference.
Razer Synapse 3 goes beyond just controlling the laptop's hardware.
It also offers cloud-based storage for personalized settings, allowing users to easily access and synchronize their profiles across multiple Razer devices.
This feature is especially valuable for users who have multiple Razer peripherals and want a unified experience across their gaming setup.
Additionally, Razer Synapse 3 provides access to Razer's community-driven features, such as Chroma Workshop.
Chroma Workshop allows users to download and share custom lighting profiles and effects, expanding the possibilities for personalization and creativity.
With a wide range of user-created profiles available, users can explore and experiment with different lighting setups to find the one that suits their taste.
The advanced control system offered by Razer Synapse 3 empowers users to personalize their Razer Blade 15 2018 H2 to their liking and optimize its performance according to their needs.
The software's intuitive interface makes it easy to navigate and customize settings, ensuring a hassle-free experience.
The ability to synchronize settings across devices and access a community-driven ecosystem further enhances the overall versatility and flexibility of the control system.
BUY NOW ON AMAZON
8.

 Touchpad
The Razer Blade boasts a precise glass touchpad that provides users with accurate and responsive control.
Designed with a large clickable surface, this touchpad offers an enhanced user experience, making navigation and input effortless.
Incorporating Microsoft Precision Touchpad technology, it ensures seamless compatibility and precise control across various applications and tasks.
The large size of the touchpad provides ample space for users to perform gestures and navigate with ease.
Whether you're scrolling through web pages, zooming in on images, or swiping between applications, the generous surface area allows for smooth and comfortable movements.
The touchpad's responsiveness ensures that every gesture and touch is accurately registered, resulting in a seamless and intuitive user experience.
The use of glass material for the touchpad adds to its premium feel and enhances precision. The smooth texture of the glass allows for effortless gliding of fingers, providing a more tactile and enjoyable experience.
The high-quality construction of the touchpad not only contributes to its durability but also adds a touch of elegance to the overall design of the laptop.
One of the standout features of the touchpad is it ensures that the touchpad performs optimally across different operating systems and applications, delivering precise control and gesture recognition.
Users can take advantage of Windows 10's native touchpad gestures, such as three-finger swipes and pinch-to-zoom, for seamless navigation and multitasking.
Overall, the precise glass touchpad on the Razer Blade offers users a smooth and accurate input method.
Its large size, responsiveness, and compatibility with Microsoft Precision Touchpad technology make it a reliable and versatile tool for navigating and controlling the laptop.
Whether you're browsing the web, editing documents, or engaging in creative tasks, the touchpad provides a seamless and intuitive user experience, adding to the overall appeal of the Razer Blade 15 2018 H2.
9.

 Zero Bloatware
The Razer Blade 15 2018 H2 prides itself on offering users a clean and streamlined experience by eliminating bloatware.
When you purchase the laptop, you can expect to find it free from trial versions and unnecessary software that often clutter up other devices.
With the Razer Blade, you only get what you need right out of the box.
Bloatware refers to pre-installed software that serves little to no purpose for the user and often takes up valuable system resources.
These applications can include trial versions of productivity software, antivirus programs, or other applications that are often bundled with new laptops.
However, Razer has made a conscious effort to ensure that their laptops, including the Blade 15 2018 H2, are free from such unnecessary software.
By removing bloatware, Razer allows users to have more control over their devices and to customize it according to their preferences.
Users can choose which applications and software they want to install, ensuring that their laptop is optimized for their specific needs and workflows.
The absence of bloatware also means that the Razer Blade offers a cleaner and more efficient user experience.
Without unnecessary software running in the background, users can enjoy faster boot times, improved system performance, and a clutter-free desktop environment.
This allows for a smoother and more productive experience, especially during demanding tasks such as gaming or content creation.
Furthermore, by not including trial versions or junk software, Razer demonstrates a commitment to providing a premium product that prioritizes user satisfaction.
The focus is on delivering a high-quality device that performs exceptionally well out of the box, without burdening users with unnecessary software trials or unwanted applications.
BUY NOW ON AMAZON
Conclusion about Razer Blade 15 2018 H2
Razer Blade is a powerful machine that packs a punch in both design and performance.
With its high-end hardware settings and customizable features, the Blade 15 is sure to satisfy the needs of even the most demanding user.
The sleek and stylish design of the Blade 15 is a testament to Razer's commitment to creating cutting-edge products that prioritize form and functionality.
With its powerful hardware, customizable features, and sleek design, the Blade 15 is an excellent choice for gamers and professionals alike.
So, go ahead, unleash the power of the Razer Blade 15 2018 H2, and experience the thrill of true high-performance computing!
Last update on 2023-09-17 / Affiliate links / Images from Amazon Product Advertising API