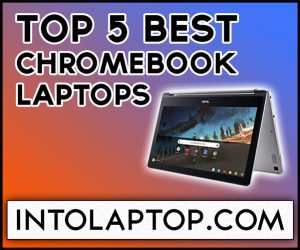 There's a huge amount of range now when it comes to the latest Chromebooks, from inexpensive budget devices to luxury 2-in-1s with touchscreen screens.
The users who always stay connected to the internet especially when working from home, Chromebooks are perfect for them.
Because they provide great battery capacity, run Android apps with no problem and offer a lightweight, low-maintenance alternative.
Especially if you compare them with Windows Laptops and Macbook Laptops.
Chromebooks are the best option for students and educators since they are much easier to use than their Windows and Macbook counterparts.
Best Chromebook Laptops in 2023
Because of the fact that the Chrome browser is the main App around which they operate.
Anything that you do on a Chromebook would happen in a Chrome browser unless you simulate Android apps or one of the experts running Linux on a Chromebook.
On top of that, when it comes to system upgrades Chromebooks do all the heavy work for you.
ChromeOS downloads and installs system changes, and rarely delay deployment, unlike Windows, or glitches to download a new version, unlike macOS.
Then when you restart your Chromebook the changes happen silently.
In today's post, we have included the top 5 best Chromebook laptops you can get in the year 2023.
Don't forget to bookmark IntoLaptop.com in your web browser.
1.

Samsung Chromebook Plus v2
"2 in 1 Convertible & Great Display Chromebooks"
Our first pick is the Samsung Chromebook Plus V2 laptop, it has a very minimalist design and the chassis is made out of aluminum though it not as wide if you compare with other notebooks under the same price tag.
Samsung Chromebook Plus V2 offers 12.2 Inches display with 1900 x 1200p max screen resolution. This screen is very colorful and sharp, in fact, it is one of the best Chromebook displays we have ever reviewed.
It will not show any sign of slowing down or lagging during use. Light gaming is also possible but not recommended since in our test light games run pretty smooth but there were one or two spots that got bit choppy.
BUY NOW ON AMAZON
2.

Acer Chromebook R13
When we are talking about convertible Chromebook laptops, we have to mention the Acer Chromebook R13 since it is a skinny and lightweight laptop that has a frame made out of plastic but with metal accents.
This kind of build is very common among the other similar convertible Chromebooks, you can find a lot of them under the same price tag with these aesthetics.
The good thing is that overall performance is great even when we played 4k videos and zoom in to High-resolution photos, we didn't experience any kind of sluggishness, instability or stuttering.
BUY NOW ON AMAZON
3.

HP Chromebook 14
"Gorgeous Slim Design"
It seems like, with HP Chromebook 14 laptop HP has shown other brands how to design a budget Chromebook, even some more costly laptops design looks outdated in front of this Chromebook.
However, its 14 Inches screen is not considered very vivid or bright but certainly, it is far better than its competitors especially which came with 1366 x 768 resolution panels under the same price range.
During our review, we have tested Chromebook 14 with Google Chrome's 13 tabs open, two of which were playing 1080p YouTube videos while we were streaming video games on Twitch as well at the same time.
At first, everything was going very well but then, for several minutes, some tabs stuck on the spinning wheel and the cursor started lagging.
If you want a cheap Chromebook to do simple tasks like browsing the web, sending emails or watching YouTube videos, the Chromebook 14 is a good choice then.
However, the performance is not as good as some similarly priced laptops.
BUY NOW ON AMAZON
4.

Lenovo Chromebook C330
"Convertible 2 in 1 With HDMI Port"
There is no denying that the Lenovo Chromebook C330 looks a bit cheap, but there are no stability issues with its design. During our testing, it stayed in a place throughout the regular four convertible modes which are laptop, tablet, monitor and stand.
On its 360 degrees hinges, the display panel rotates very smoothly into your desired position. In the Chromebook C330, you don't get a lot of multitasking prowess from the MediaTek MT8173C processor Accompanied by 4 GB of RAM.
Because when we split its screen between a 1080p video and five Chrome tabs we heard an audio stutter. On a positive note, the Lenovo Chromebook C330 is on the cooler side.
Our heat gun registered the temperatures on its touchpad 75.5 degrees Fahrenheit, G&H keys 79 degrees and the underside 82 degrees after we streamed 15 minutes of HD video on the notebook.
BUY NOW ON AMAZON
5.

Acer Chromebook 14
"Excellent Battery Life & Full HD Display"
Unlike Acer's Spin 11 the Acer Chromebook 14 laptop is not capable of transforming into a tablet, however, its simple but sleek design still worth appreciation particularly considering the low price tag.
This laptop has a hint of Apple MacBook stylings, though you can get it way cheaper than a Macbook. This is definitely one of the larger Chromebooks that we've reviewed, though it doesn't quite meet the weight and bulk of the Chromebook 15.6 inches.
When you open the lid, you will find a bright, crisp, and evenly lit 1920 x 1080 Full HD, 14 inches IPS display panel. This resolution normally didn't come in cheap Chromebooks.
You can consider buying Acer Chromebook 14 if you want a laptop with an FHD display that can show vibrant colors and sharp quality while watching videos, pictures or movies.
BUY NOW ON AMAZON
Some more Chromebook Laptops
Last update on 2023-09-12 / Affiliate links / Images from Amazon Product Advertising API